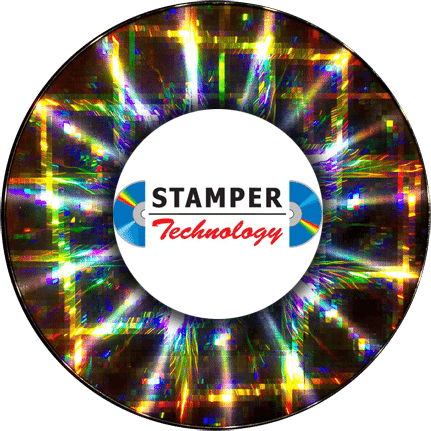 Technology & Jewelry
SarahHa.com is using our patented NanoFiche® technology to preserve pages and photos of your memories to last 300 lifetimes on a beautiful and meaningful lapel pin, medallion, coin, pendant or a collectible item – all on the size of a coin.
NO OTHER TECHNOLOGY LIKE IT ON EARTH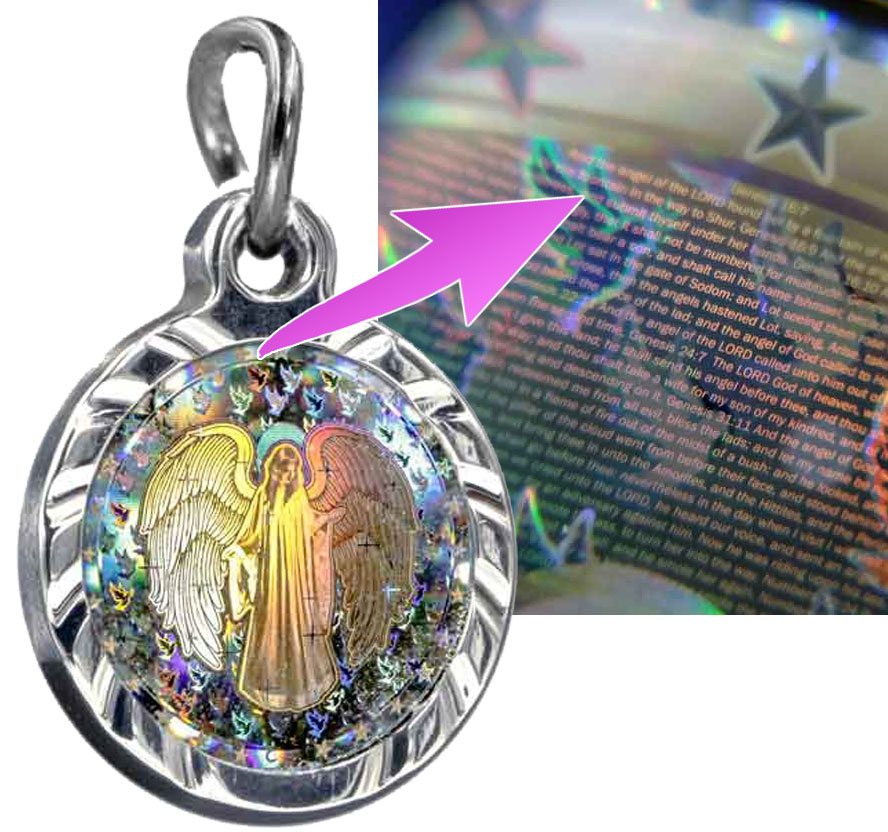 Covered by US Patents # 7830573, 7961367, 8264757, 8717650,  10235542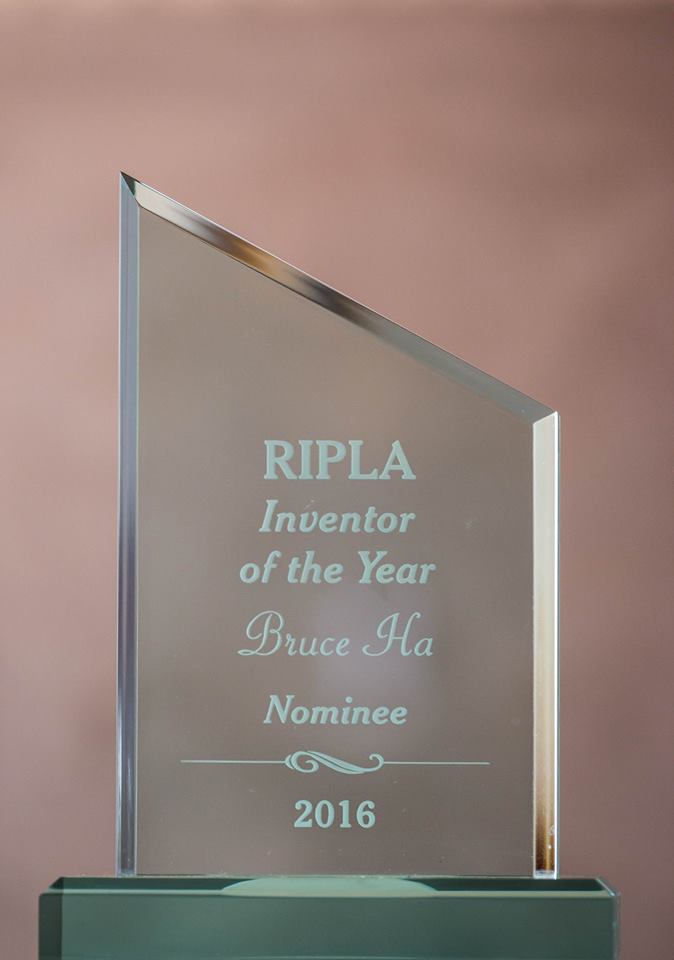 Company Highlights
May 2021 – Launch of Totenpass – The gold standard in permanent preservation.
April 14th, 2021 – Bruce and David Mammano talking about Bruce's life journey on the Gonzo Experience Podcast.
Feb 19, 2021 Featured on History Channel's channel Ancient Aliens
February 5th, 2021 -Bruce and Evan Dawson's discussion on long term data storage on NPR's the Connections show.
January 28th, 2021 – Creation of a Lava Library
August 10, 2019 – Retired dual beam laser system that created the first CD-PROM Kodak Picture CD.
August 5, 2019 – Wired Magazine article on Tardigrades and DNA on the moon.
July 17th, 2019 – Bruce's role in Chasing the Moon by Randy Gorbman on WXXI
with April 11th, 2019 – Put 30 million page library on the moon. CNET, NBC, Youtube, Fast Company, Arch Mission, Live Science.
February 28th, 2019 – Launch of Beresheet and Lunar Library.
February 2019 – Launch of NanoArchival.
December 2018 – Completed writing of the 30 million page Lunar Library.
June 9th 2016 – Bruce Ha nominated by RIPLA for Inventor of the Year for NanoFiche® Technology.
October 1st, 2013 – Ted Talk – The 10,000 year information archive
D&C news article on NanoRosetta Technology.
D&C news article on bible pendant at D&C highlighting Sarah Ha Jewelry Technology.
2013 Patent portfolio licensed to 3DCD, maker of Microsoft 3DCD authentication technology used on X-box, Office, Windows.
2011 Deco Discs Launched.
2010 First Rotary Digital Holographic Patent Issued. US Patent number 7830573.
2007 Mastering Services – www.GoMastering.com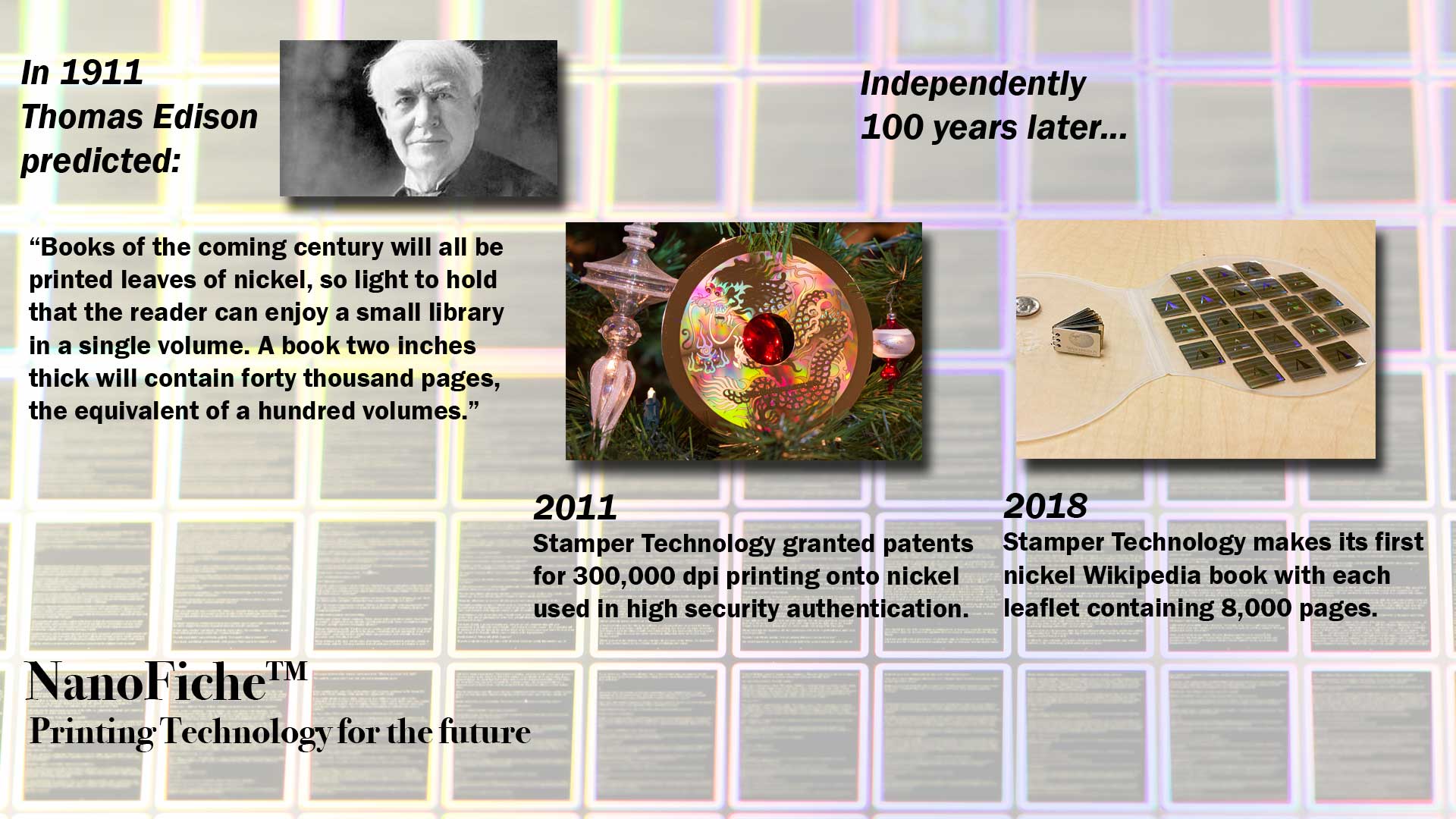 Stamper Technology and NanoRosetta are truly the American dream come true! Absolutely incredible products that will blow your mind.
The NanoRosetta technology is simply incredible. It is truly a unique way to preserve memories securely and beautifully.